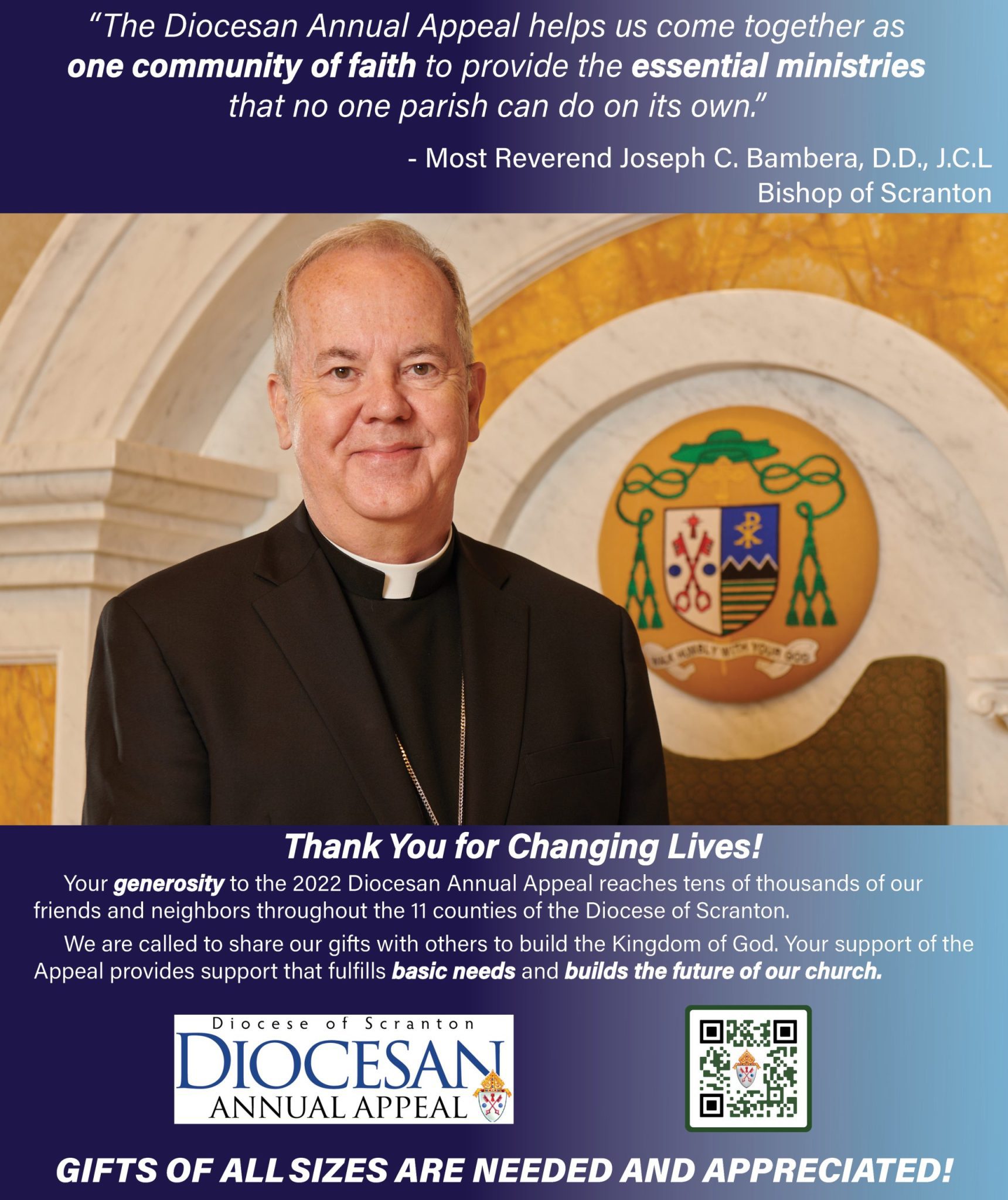 My Dear Sisters and Brothers in Christ,

As we emerge from the pandemic, now is the time to prayerfully live our mission as we move toward a reenergized and renewed Church.
While we have suffered many hardships over the past several years, God has remained our source of all things good. In caring for one another, we magnify His glory and mercy.
Thanks to your support, we achieved our $4.5 million goal for the first time since 2018. Your generosity and kindness have served as an inspiration to me. I know many of you have faced incredible personal difficulties, but thanks to your faithful support, we have been able to do God's good work throughout Northeastern and Central Pennsylvania.
The needs within our Diocese have only grown since the pandemic began: to inspire more to follow their vocation to the priesthood or consecrated life, to educate more young people in our Catholic schools, to spread the Good News through all forms of media, to strengthen our service to others through Catholic Social Services, and to help every Catholic grow their faith through parish life.
Responding to these needs is God's invitation for us to show that we are Catholic.
I encourage you to prayerfully consider a gift to the Diocesan Annual Appeal to support these important initiatives.
I wish to express my sincere gratitude to you for your gift. May your generosity be returned to you in greater abundance from our God, who will never be outdone in love.
Faithfully yours in Christ,
Most Reverend Joseph C. Bambera, D.D., J.C.L.
Bishop of Scranton